Sean is very proud of his ongoing collaboration with Leah Okimoto. Their work to date includes Married Alive!, Another Night Before Christmas, and of course A Dog's Life. His previous work included Phantom of the Country Opera ('95 MTI), Ms Cinderella and Rodeo (workshopped under the guidance of Stephen Schwartz). Sean's non-musical comedy Luck! won an honorable mention from the National Writer's Association's Playwriting Contest and was produced in New York by the Epic Theatre Company.
LEAH OKIMOTO (music)
Leah is equally proud of the work she has created with the multi-talented Sean Grennan. In addition to A Dog's Life and Married Alive!, they have already created a holiday musical titled Another Night Before Christmas, which can be seen in many upcoming productions around the country. Her family musical, Just So, with book and lyrics by David Hudson, was produced in 2003 by Open Door Repertory Company in Illinois. She and her husband live in Andover, MA and have just celebrated the arrival of their first daughter.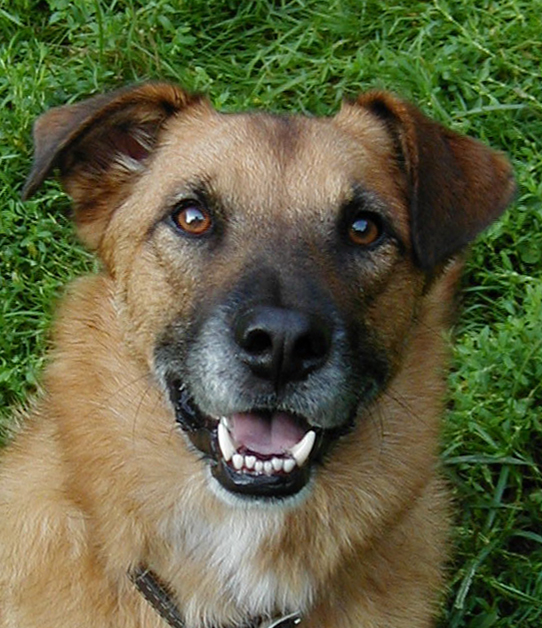 JACK GRENNAN (inspiration)
Born in Chicago, Jack found and adopted Sean and his wife Kathy on a rainy Tuesday afternoon in February of '98 at the Anti-Cruelty Society. He preferred to be called a "dog of splendidly diverse provenance" rather than a "mutt". He won the coveted "Best Dog" award from his obedience group as a puppy and continued to build on his knowledge thereafter, particularly in the areas of ball retrieval and squirrel acquisition. No dilettante, Jack appeared on stage co-hosting a benefit for a Chicago animal shelter where he indeed, rocked the house. He also adorned the cover of the Kansas City Star Sunday Magazine. How many dogs can say that? Jack enjoyed long walks, what you're eating, and relentless petting. He thanks you for visiting his site and wishes you had brought some bacon. Jack went on ahead to wait for us in December of 2008.